New admissions to university are on the rise, with application numbers up after a disappointing 2012. Spurred, in part, by fears over tuition fee increases, university admissions are returning to previous levels, with 385,910 applicants accepted by UK universities by A-Level results day, a 9 per cent increase. Students are continuing to increase their scores in traditional sciences, despite some dips in A* grades, and are meeting demands set by universities over top grades to keep admissions up.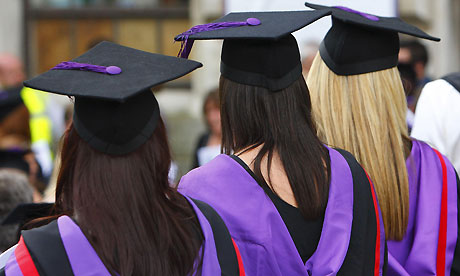 Admissions are consequently stabilising, if not particularly exceeding expectations, but still show growth in terms of the number of people going to university. However, even with more places being offered to students, competition for the very top universities remains strong, and especially for students that need to get AAB or higher to qualify. To this end, how can attending independent institutions like Lansdowne College with a strong record in exam performance help students to break into the top tier of applying students?
Independent colleges tend to have the advantage of being more focused than larger schools and colleges, and can teach students in smaller classes, and with more one to one tuition sessions; these colleges can also devote more time to exam preparation and ensuring that university applications are checked to ensure that students aren't missing vital information. Extra revision sessions can also be provided at some colleges in the run up to exam season.
More scope is often found within independent colleges for flexible courses and the opportunity to take international AS and A-Levels; this option is one that has been motivated by concerns over AS Levels being decoupled as single qualifications from two year A-Levels, and the potential for international AS-Levels to be offered as a way for students to build up their overall A-Level scores.
The retake schemes at independent colleges can similarly benefit from having the teaching resources and facilities to be able to handle a range of different paid courses; there will be fewer opportunities to resit exams from this year, with retakes generally focused on summer sessions. This means that it's necessary for students to be able to choose from year long retake or short courses that can boost their chances of getting the right grades for university in the months leading to their exams.
More admissions is a good thing for universities concerned about dropping numbers after the tuition fee rises, and indicates that students are becoming less concerned about the long term debt attached to fees, or at least more understanding of how that debt will be structured so that they don't start repaying it until they're earning enough money. What will remain consistent, though, is the need for close tuition and exam support for some students in order to push them over the line with their results.
Author Bio: Patrick Warrington blogs about the UK education system and changes to exams. He recommends visiting Independent College Lansdowne to learn more about specialist exam revision and training courses. He also blogs about differences between UK and international exams.